20/20 HEARING CD SET + 10 FAQS ON DREAMS AND VISIONS DVD
$

25.00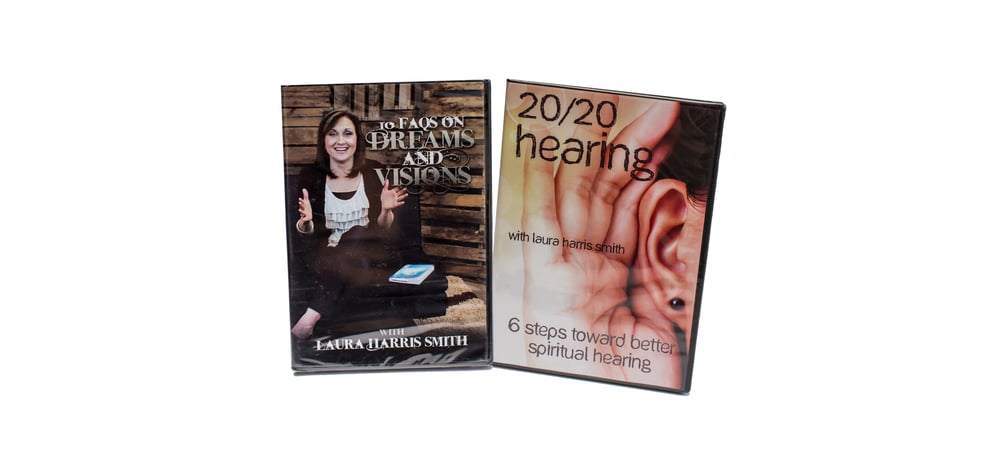 20/20 Hearing. (3-CD Set)
Would you like to know that you are hearing God's voice with certainty? Do you ever wonder why communication with God seems so complicated and why His voice can sound so faint? Or do you ever fear that you're mistaking your own voice for God's, or worse, for the enemy's?
Communication with God is the birthright of every believer, and in this special 3 CD series, author Laura Harris Smith takes you through Scripture and a 6-step process to hearing God's voice with certainty. You will also learn what things can be hindering you from hearing God's voice.
10 FAQS ON DREAMS AND VISIONS (DVD WITH 10 EPISODES)
In these 10 mini-episode video teachings, Laura Harris Smith provides answers to the top 10 Frequently Asked Questions on the topic of Dreams and Visions. Some of these questions include:
•How do you know if a dreams is from God or just stress?
•How can I be sure my dream interpretation is right?
•How can I increase my dreams?
•How do I get rid of nightmares?
Share